Report from the 27th EASD Scientists Training Course
29 May - 3 June 2022 in Düsseldorf, Germany at the German Diabetes Center (DDZ)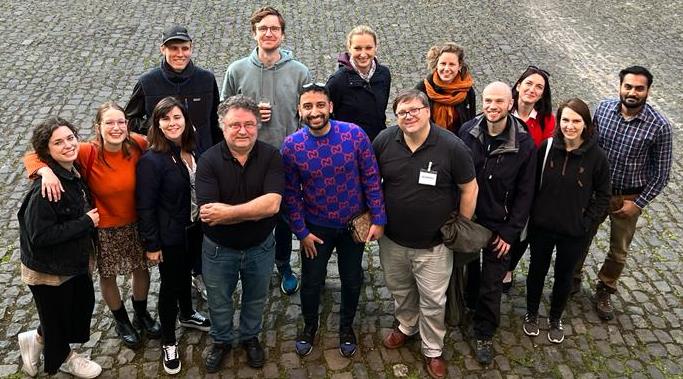 Between May 29th and June 3rd, a group of young scientists from all over Europe and beyond met in Düsseldorf to train, develop practical skills, and gain new knowledge under the care of experts in proteomics at the German Diabetes Center (DDZ).
After a warm reception on the evening of May 29th, the course started with an introduction to the German Diabetes Center (DDZ) and to the course program by Prof. Hadi Al-Hasani. The scientific course program included 3 types of sessions: (1) Lectures by DDZ experts on the state of the art topics in Diabetes research; (2) Short presentations by the participants; (3) Practical sessions which included both lab work sessions and data processing.
Lectures by the DDZ experts covered the following topics:
In vivo and in vitro systems in Diabetes research, by Alexandra Chadt
Phosphoproteome analysis in diabetes research by Hadi Al-Hasani
Sample processing and proteomics, by Stefan Lehr
Secretome analysis, by Pia Förster
Ceramides in proteomics, by Bengt Belgardt
Tour de database, by Christian Binsch
Software essentials (Toolbox), by Michael Turewicz
Omics data sets…and now?, by Michael Turewicz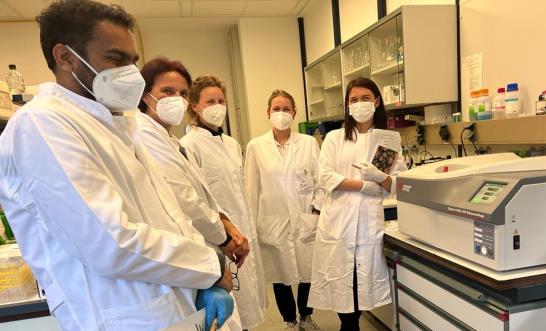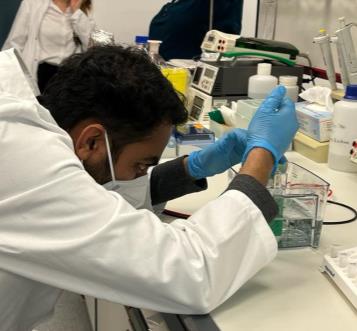 For the practical sessions, the participants were placed into 3 separate smaller groups that could be easily accommodated inside the labs allowing everyone to have hands-on experience with all practical protocols. The program was designed to show the participants the complete workflow required for MS analysis from obtaining the cell samples to their preparation for MS analysis and analysis of the MS data. The workflow consisted:
Laboratory sessions
Laboratory session 1 - Cell culture (C2C12/Min6/Hepa1.6), pelleting
Laboratory session 2 - Cell Lysis
Laboratory session 3 - Stainfree gels
Laboratory session 4 - Sample preparation for MS analysis
Laboratory session 5 - MS tutorial
Data processing sessions
Session 1 - Software installation check, introduction to Proteome Discoverer and R studio, and live demonstrations
Session 2 - RStudio Crash course and exercises
Session 3 - Live demonstration of MS data analysis in Proteome Discoverer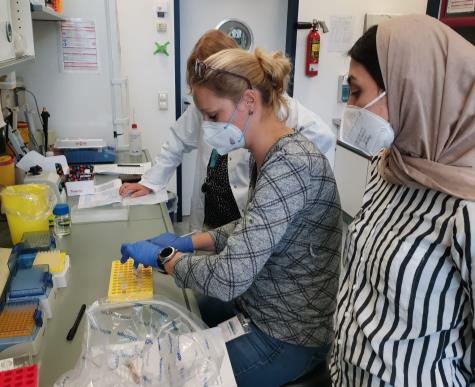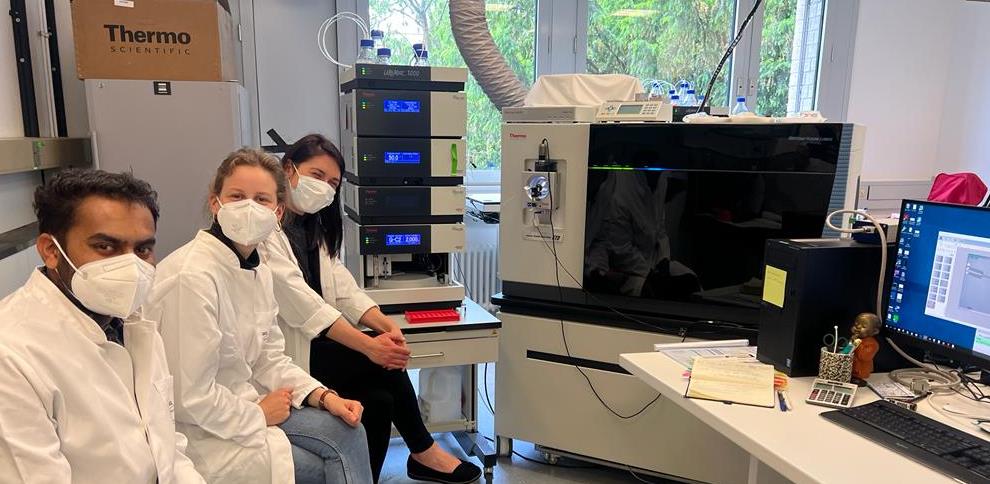 On the last day of the course, Prof. Hadi Al-Hasani awarded each participant a certificate of course completion. The time for saying goodbye came inevitably, but we took with us unforgettable memories. This week was not only an excellent learning experience but also a unique opportunity to meet new colleagues and expand our professional networks.
First of all, we want to express our thanks to the course chairman, Prof. Hadi Al-Hasani, Director of the Institute for Clinical Biochemistry and Pathobiochemistry, for organizing this course, receiving us at this institute, taking good care of us, and supporting us with his knowledge and expertise during the whole week.
We would like to thank all the members of the German Diabetes Center who contributed to making this course possible and who were always available to help us and share their own expertise and knowledge with us: Stefan Lehr, Michael Turewicz, Alexandra Chadt, Pia Förster, Bengt Belgardt, Christian Binsch, Sonja Hartwig (...)
We wish to thank Mary Hata from EASD Postgraduate Courses Program for all her kindness, help, and extraordinary organizational skills.
We want to express our gratitude to EASD and Lilly Diabetes for their generous sponsorship, which made it possible for all of us to take part in this fantastic experience.